Driver Cecil Werribee (Webbe) Crook
Unit:
1st Australian Field Artillery Brigade

See Notes (
1
)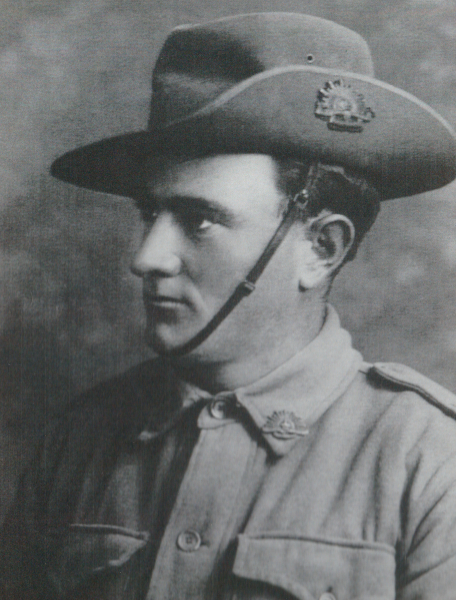 Cecil was born at St Arnaud, VIC in 1890 to Francis Harbottle Crook - whose father was James Elijah Crook(2) - and Hannah Eliza McCausland. Cecil had three brothers, Charles, James and Francis, who are also remembered in the Avenue.
Cecil was a farmer and gave his address as Bacchus Marsh, VIC when he enlisted in the the AIF, 3rd Field Artillery Brigade Ammunition Column on the 22nd of August 1914, shortly after war was declared, aged 24. He was promoted to Bombardier in September just before embarking aboard the HMAT A2 Geelong.
In April 1915 Cecil joined with the Mediterranean Expeditionary Forces before landing at Gallipoli on the 26th of April 1915. He returned to Egypt sometime before the main withdrawal in December and was AWL in September - at Alexandria. In January 1916 he was AWL for three days and awarded four days loss of pay.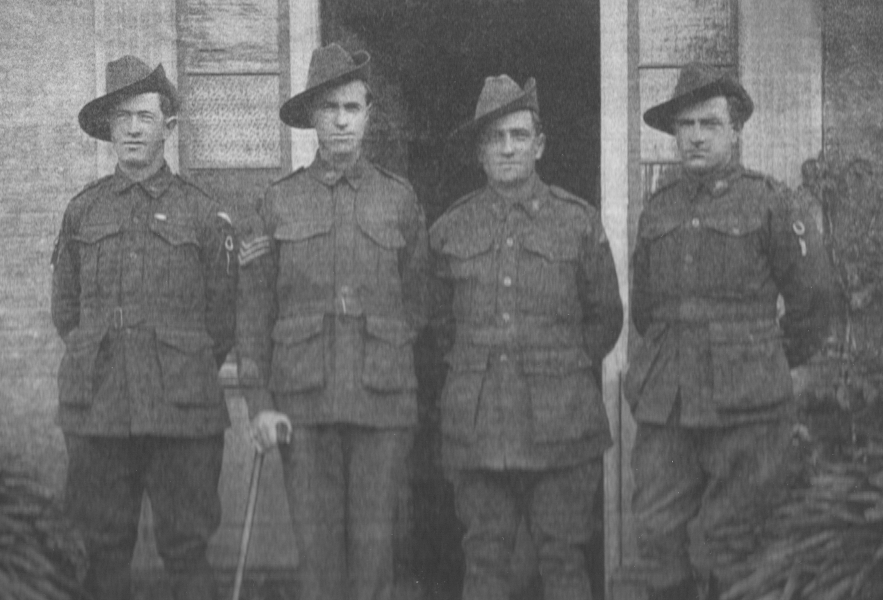 At the end of March, Cecil disembarked at Marseilles, France only to be again AWL for three days - awarded two days loss of pay. Two months later he transferred to the 21st Field Artillery Brigade. In January 1917 Cecil transferred to the 1st Field Artillery Brigade. He was wounded in action in Belgium in July, but was able to remain at duty. Cecil suffered a dislocated shoulder in October and evacuated to hospital in England. After being discharged from hospital he was granted two weeks furlough in January 1918. Before proceeding to France in July he was again AWL and awarded 13 days loss of pay - he rejoined his unit in late July.
Cecil embarked for Australia from Taranto, Italy in October 1918 and arrived back in Australia in December. He was discharged from the AIF in late September 1919.
Cecil Crook was living in Rosebud, VIC when he died in 1967, aged 76.
He is listed on the Shire of Bacchus Marsh Roll of Honour, the Bacchus Marsh Roll of Honor, the Bacchus Marsh & District Roll of Honour and the Bacchus Marsh Holy Trinity Church Roll of Honour.
He enlisted in the 3rd Field Artillery Brigade but later transferred to the 1st Field Artillery Brigade.
Location of Tree Number S078
Tree Position (accuracy ±1 tree) -37.68011432758119, 144.45637014784617
Learn how find this tree in Google Maps and get directions

Copy the latitude and longitude located just below the map.

There is now a button to copy the coordinates to the clipboard!
Open Google Maps.
Locate yourself on the map - not required on a moblie device.

There is a search box in the top left corner.

Paste the latitude and longitude into the search box press return.

Press the directions button.

Related Links
Last updated by lee, Sat, 28 Aug 2021 11:19:48