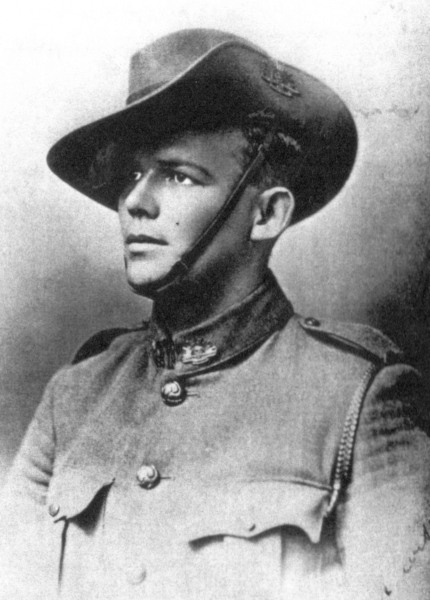 Norman was born at St. James, VIC, near Lake Rowan in 1892 to William West and Elizabeth Sims. He married Gertrude Constance Hine in late 1915 or early 1916. They had at least one child, Noreen Elizabeth, born in 1920 at Bacchus Marsh, VIC. Norman had two brothers, Charles and William as well as a brother-in-law, Albert Hine, who are also remembered in the Avenue.
Norman was a farmer at Rowsley, VIC - near Bacchus Marsh - when he enlisted(1) at Bacchus Marsh in the AIF on the 26th of January 1916, aged 24. He embarked aboard the HMAT A32 Themistocles with the 14th Reinforcements, 22nd Battalion in late July and disembarked at Plymouth, England in September.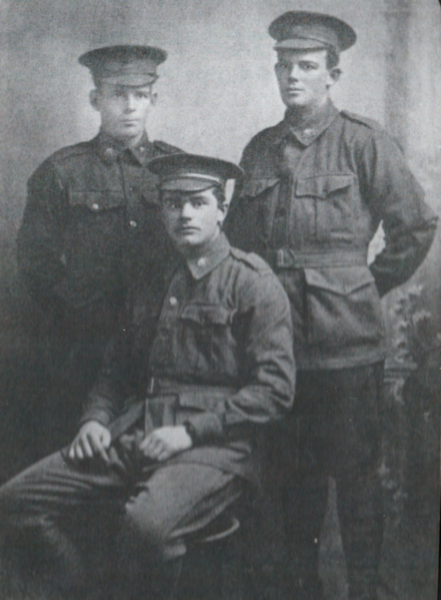 Upon arrival in England Norman was admitted to a Military Hospital in Devonport for three weeks before he joined his unit in France in December 1916. In May 1917 he was promoted to Lance Corporal and a week later to temporary Corporal; a month later to Corporal and another month later to temporary Sergeant although he reverted to Corporal a week later. In October he was again promoted to Temporary Sergeant and then to Sergeant. Noman was placed on the supernumerary list and joined the 2nd Training Brigade in England in March 1918. He attended the 45th Army course Physical and Bayonet Training for a month in late April - qualified good. Norman was promoted to Temporary Company Sergeant Major in July, reverting to Sergeant a few days later. He rejoined his unit in the field in late January 1919.
In March 1919 a court marshal was held in the field and he was charged with without reasonable excuse allowing to escape a prisoner committed to his charge. He pleaded guilty and lost six months seniority.
In October 1939 Norman enlisted at Rochester, VIC in the Australian Army - V81050. He was discharged from the Army in November 1943 with the rank of Lieutenant with the 3rd Reserve Battalion.
He is listed on the Shire of Bacchus Marsh Roll of Honour, the Bacchus Marsh & District Roll of Honour and the Roll of Honour of St. Andrew's Presbyterian Church, Bacchus Marsh.
Notes
His brother, Charles, enlisted at the same time, in the same unit.
Tree Position (accuracy ±1 tree) -37.68814252845514, 144.4748257571362