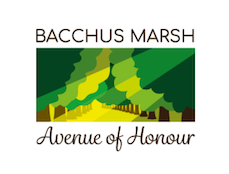 Private Cornelius Hanrahan

See Notes (
1
)
Cornelius was born in Bentleigh, VIC to Andrew Hanrahan and Mary Ann Garvey.

He was a labourer and gave his address as Bridge Inn, Bacchus Marsh, VIC when he enlisted at Prahran, VIC, in the AIF, 18th Reinforcements, 14th Battalion, on the 7th of June 1916, aged 28. He embarked aboard the HMAT A17 Port Lincoln in May, disembarking in Egypt. He re-embarked for England in August.
Cornelius joined the 14th Battalion in France in late October 1916. In April 1917 Cornelius was wounded in action during the First Battle of Bullecourt - gunshot wound to the left foot - he was admitted to hospital in England two weeks later. He was granted two weeks leave in late May before rejoining his unit in early August. Cornelius had a further two weeks leave in England in August 1918 before finally returning to England in April 1919. He was on leave from mid July until he embarked aboard the Argyllshire in early August, returning to Australia in September and was discharged from the AIF in November.
Cornelius died at Heidelberg, VIC, in 1966, aged 77.
He is listed on the Shire of Bacchus Marsh Roll of Honour and the Bacchus Marsh & District Roll of Honour.
Notes
Location of Tree Number N119
Tree Position (accuracy ±1 tree) -37.682643973314406, 144.45993839717718
Learn how find this tree in Google Maps and get directions

Copy the latitude and longitude located just below the map.

There is now a button to copy the coordinates to the clipboard!
Open Google Maps.
Locate yourself on the map - not required on a moblie device.

There is a search box in the top left corner.

Paste the latitude and longitude into the search box press return.

Press the directions button.

Related Links
Last updated by lee, Sat, 28 Aug 2021 15:37:14