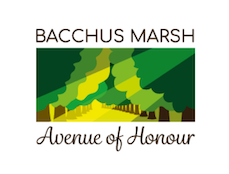 Private Archie Davis

See Notes (
1
)

Archie was born in 1881 at Werribee, VIC to George Davis and Alice Prosser. Archie married Amy McDougal in 1904 and had at least five children, Archie, James, Colin, Alan and Amy.
Archie was a farmer at Balliang, south of Bacchus Marsh, VIC when he enlisted in the AIF, 8th Victorian General Service Reinforcements on the 2nd of April 1918, aged nearly 37. He embarked aboard the HMAT A74 Marathon in July and disembarked in England in September where he was allotted to the 7th Battalion.
In January 1919 Archie joined his unit in France and in March was detached for duty with the Australian Base Depot in Havre, France. He returned to England in May and embarked for Australia aboard the Argyllshire three months later. He disembarked in Australia in September and was discharged from the AIF in October 1919.
Archie Davis died at Cheltenham, VIC in 1947, aged 65.
He is listed on the Shire of Bacchus Marsh Roll of Honour and the Bacchus Marsh & District Roll of Honour.
Notes
Location of Tree Number N079
Tree Position (accuracy ±1 tree) -37.68010818591363, 144.45663661958665
Learn how find this tree in Google Maps and get directions

Copy the latitude and longitude located just below the map.

There is now a button to copy the coordinates to the clipboard!
Open Google Maps.
Locate yourself on the map - not required on a moblie device.

There is a search box in the top left corner.

Paste the latitude and longitude into the search box press return.

Press the directions button.

Related Links
Last updated by lee, Sat, 28 Aug 2021 11:31:14